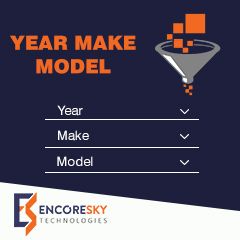 Magento CE, EE 2.1.x, 2.2.x, 2.3.x
Extention Features
Equip your store with an advanced drop-down category selection option. This extension provides an easy-to-use product finder for online stores useful when selecting cars by year of manufacturing, make and their model.
1. Show the category filter in CMS and template pages.
2. Show/hide filter widget in the sidebar on category pages.
3. Import categories hierarchy for filter from a CSV file.
4. Export catalog categories and filter categories CSV file.
5. Customize category filter as needed.
6. Fully optimized for small screens (mobile and iPad).